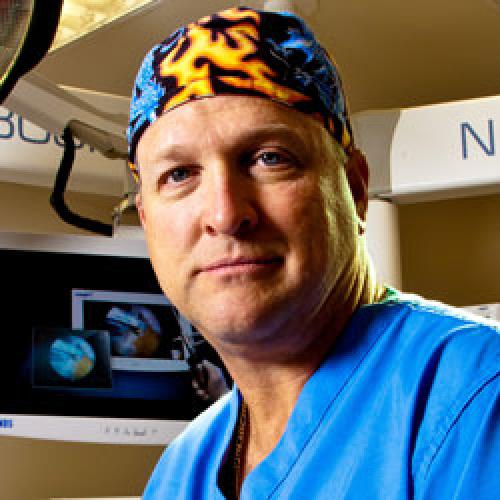 Specialty

Orthopaedics

Medical School

University of Miami, Miller School of Medicine

Office Location

6701 Sunset Dr., Suite 3201

|

Miami

,

FL

|

33413

Phone
For more than 25 years, Dr. Daniel G. Kalbac has treated orthopaedic and sports related injuries. His peers voted him as one of South Florida's top physicians. Outside of the office, he serves as a team physician for the United States Men's Soccer Team. Dr. Kalbac specializes in techniques and procedures for injuries, accidents, aches, and other pains related to knees, shoulders, elbows, and ankles. Contact him today to set up your first visit with him.
As a native of South Florida, Dr. Daniel G. Kalbac obtained his undergraduate degree at the University of Miami in 1981, then continued his education and graduated from the University of Miami, Miller School of Medicine in 1986. He completed his orthopaedic surgery residency at the University of Southern California, Los Angeles County Medical Center.
He completed both a Sports Medicine Fellowship at Santa Monica Orthopaedic Hospital with Dr. Bert Madelbaum and a fellowship in fractures of the acetabulum and pelvis with Dr. Joel Matta at Good Samaritan Hospital, Los Angeles, California.
Dr. Kalbac has been in private practice for more than 20 years and specializes in sports-related injuries and arthroscopic surgery. He is currently the senior physician for the United States Men's National Soccer Team and has worked with WWE (World Wrestling Entertainment, Inc.), Women's Professional Beach Volleyball Association, Lipton International/ NASDAQ Tennis Tournament, Doral-Ryder Open Golf Tournament, and many athletic programs of various schools.
In addition to athletic involvement, Dr. Kalbac has also been involved with Project Peru, acting as team leader for an orthopaedic medical team to Coya, Peru. He is board certified in (orthopaedic services) and is a diplomat of the American Academy of Orthopaedic Surgeons since 1994.
He is currently a member in the Arthroscopy Association of North America, the American Orthopaedic Society for Sports Medicine, the American Board of Orthopaedic Surgery, and the American Orthopaedic Foot and Ankle Society. He is also the founder and director of the Miami International Sports Medicine Symposium, and he is a clinical associate professor FIU School of Medicine.