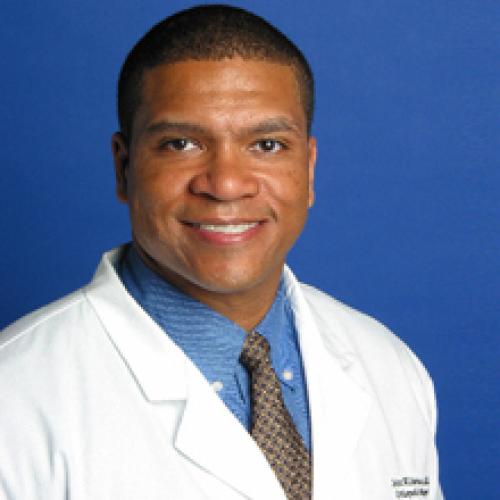 Specialty

Orthopaedics

Medical School

Medical College of Virginia

Office Location

6705 Red Rd, Ste. 418

|

Miami

,

FL

|

33143

Phone
Dr. John Wilkerson is a board certified Orthopaedic Surgeon. He is an active Fellow of the American Academy of Orthopaedic Surgeons and the American Board Of Orthopaedic Surgery.
Dr. Wilkerson graduated from Longwood College with a Bachelor of Science degree in Biology and a minor in Chemistry. Dr. Wilkerson also graduated from medical school at the Medical College of Virginia in Richmond, Virginia. He continued his training by completing an internship in General Surgery and General Orthopaedics residency training at the Virginia Commonwealth University - Medical College of Virginia.
Dr. Wilkerson also has completed postgraduate training in Orthopaedic Biomechanics at Virginia Commonwealth University. During this research year fellowship Dr. Wilkerson performed scientific research in ankle and knee joint mechanics, posttraumatic osteoarthritis and cartilage restoration surgery. During his orthopaedic residency Dr. Wilkerson also completed additional biomechanics research in anterior cruciate ligament reconstruction surgery and clinical research in shoulder adhesive capsilitis. Some of his research has been presented at the Southern Orthopaedic Association as well as published in the journal, Orthopaedics.
Dr. Wilkerson also has additional orthopaedic surgical training by completing a fellowship in Sports Medicine at the University of Miami. Dr. Wilkerson worked closely with 2001 National Champion University of Miami Hurricanes football team serving as assistant Team Physician. Also during this year of additional surgical training in sports medicine and arthroscopic surgery, he completed clinical research in arthroscopic shoulder surgery. This research has been published in the Journal of Shoulder and Elbow Surgery.
Dr. Wilkerson is very experienced in sports medicine, total joint replacement, arthroscopic surgery, and trauma surgery. Dr. Wilkerson focuses on shoulder, elbow, wrist, hip, knee, and ankle injuries.
Dr. Wilkerson is focused on treating any of your orthopaedic needs. In order to facilitate a speedy recovery, a hand tailored treatment plan will be set up for your individualized condition to meet your work or recreational goals. Dr. Wilkerson's orthopaedic practice includes a physical therapy center. The center includes 3 full-time certified physical therapists that work closely with Dr. Wilkerson in rehabilitating orthopaedic injuries and post surgical rehabilitation protocols.