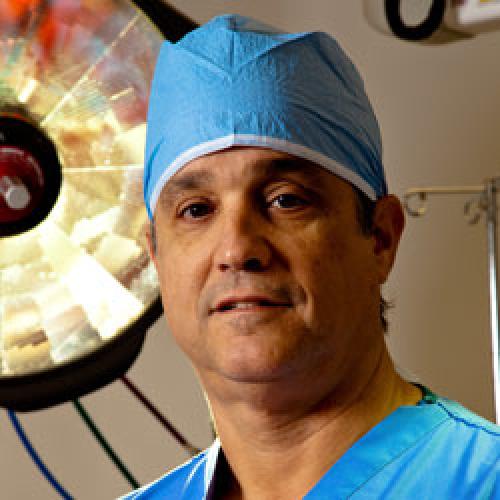 Specialty

Orthopaedics

Office Location

7600 SW 87th Ave., Ste 102

|

Miami

,

FL

|

33173

Phone
Dr. Julio Robla is a board certified physician in Orthopaedic Surgery and Orthopaedic Sports Medicine as well as a member of the American Academy of Orthopaedic Surgeons (AAOS) and The American College of Surgeons.   He specializes in Orthopaedic Surgery, Sports Medicine (Fellowship Trained), and Joint replacement.  His scope of practice primarily includes treatment of the shoulder, elbow, hip, knee, and ankle injuries, fractures, and arthritis.  His extensive training encompasses general and reconstructive arthroscopy of the knee and shoulder.  He also is providing his patients with the latest techniques for minimally invasive shoulder, hip, and knee replacements.
  Dr. Robla began his professional training at the University of Miami where he earned a Bachelor of Science degree in Biology.  He attended the University of Florida College of Medicine for medical school.  Upon graduating in 1988, Dr. Robla returned to the University of Miami to complete his Orthopaedic residency in 1993.  He then completed a Sports medicine and Joint replacement fellowship in Orlando, Florida before beginning private practice in 1994. Dr. Robla has hospital privileges at Baptist Hospital of Miami, Kendall Regional Medical Center, and the Miami Surgical Center.  He serves in physician leadership, quality control, and the credential committees at Baptist Hospital of Miami.  Dr. Julio Robla has been in private practice for over 20 years and is dedicated to providing excellent Orthopaedic care in South Florida.
His surgical expertise includes:
Minimally invasive Shoulder, Hip, and Knee Joint replacement.
Arthroscopy surgery of the Knee for Meniscus Tears, and Ligament Reconstruction.
Arthroscopic Shoulder Rotator Cuff and Labral Repairs
Arthroscopic Shoulder Instability Surgery
General Arthroscopy of Knee and Shoulder
Primary/ Revision Anterior Cruciate Ligament ACL
Cartilage Replacement procedures, OATS, Allograft Surgery, for Cartilage Defects
Sports related Elbow and Ankle Injuries
Treatment of Upper and Lower Extremity Fractures
Autologus conditioned/platelet rich Plasma Injections